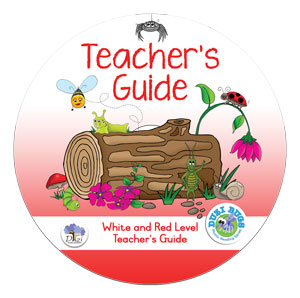 Duzi Bugs
Phonic Reading Series
Based on sound phonic principles, Duzi Bugs Books will help your children confidently advance through their reading levels at a comfortable pace. Every level has detailed support material including: worksheets, art ideas, games and flashcards to assist with learning and teaching.
Every set comes with a FREE Teacher's Guide CD filled with printables.
These printables include :
Worksheets
Games
Songs and Rhymes
Full colour Alphabet Frieze
Full colour Counting Frieze
Flash Cards
Word Assessments
Creative Work
What are Duzi Bug Books?
Duzi Bug Books are based on sound phonic principles. Children should be able to sound out the words using the sounds of the letters. Initially the books use strictly phonetic words, but as the series grows we introduce essential sight words such as colour and number words, as well as simple high frequency words.
The books are written so as to have a well-graded progression between levels, and a lot of repetition within levels for consolidation of concepts. Initially the pictures and the fonts are simple, with limited text. As the text increases in complexity, so do the pictures and the fonts become smaller.
There are worksheets and support material for every level, including art ideas, games and flashcards. Use the worksheets in this book to assist in learning and teaching.